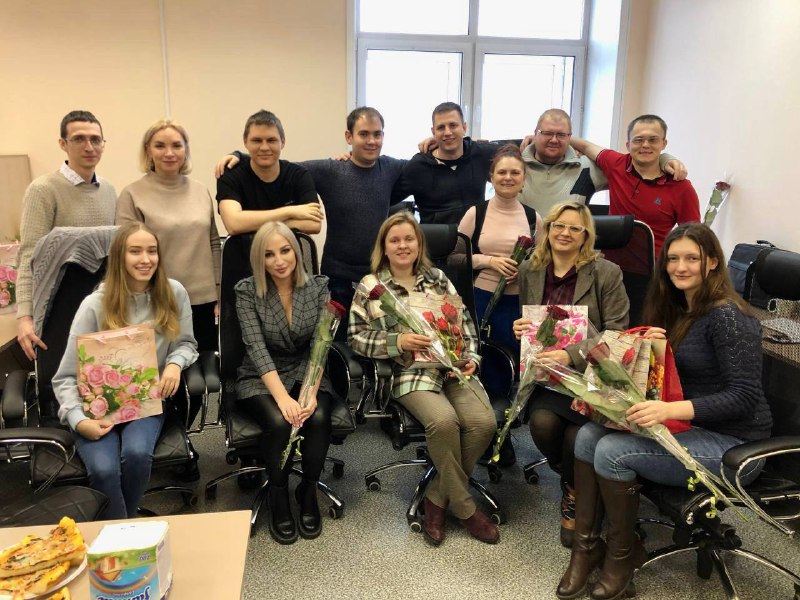 Chto takoye marflya?
Today turned out to be a non-holiday day, but we decided not to give in to anxiety and still bring warm emotions to our office and held the Martaflae holiday.
The name of the holiday was thought up in advance, for several years now we have been combining the congratulations of colleagues on February 23 and March 8 in one day. All week we have been choosing gifts for colleagues, thinking about options and voting for the best of them. We thank our leadership for sponsoring our ideas and bringing them to life. The gifts really turned out to be necessary and sincere, chosen with love and care.
Today we accepted congratulations, ate delicious food and chatted sincerely. Congratulations on February 23 and March 8, as they say, two in one. We wish the stronger sex never to lose our courage and our confidence, we wish to always achieve an honest, worthy victory, and we wish the beautiful half to always remain so delightful, irresistible and wonderful, we wish to shine with happiness and drive everyone around crazy with their beauty! Happy holidays! Love and appreciate each other!