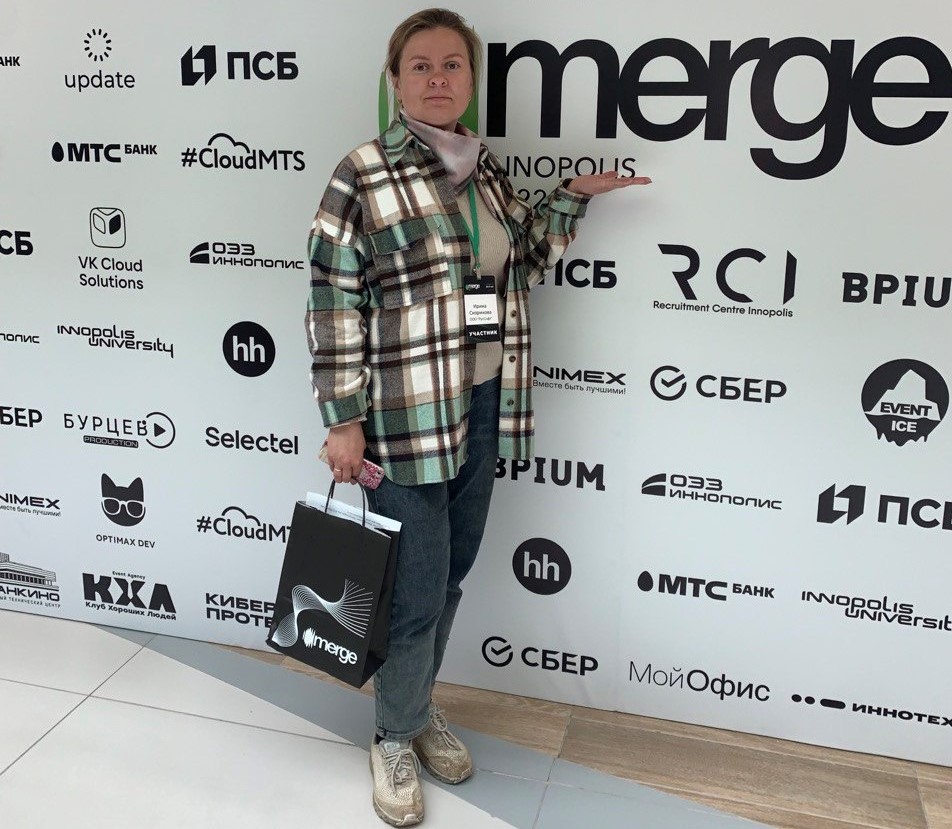 Merge INNOPOLIS 2022
On May 20-21, the first IT city of Russia, INNOPOLIS, hosted Merge, the largest regional conference for the IT community. The conference brought together more than 1,000 representatives of various IT fields: developers, marketers, digital designers, managers, HR specialists, as well as those who are just starting their journey in IT. We also took part in this cool event. Kazan met warmly and friendly. These were two productive and eventful days in the most innovative and young city in Russia.
Of course, the first thing that impressed us was the city itself. INNOPOLIS is the youngest and most technologically advanced city in Russia. In all senses. Firstly, this is the first and so far the only city built in our country in our century. Innopolis was created specifically for IT professionals who are called upon to develop high-tech projects. Here we managed to create a unique and very comfortable urban environment, and the local architecture only emphasizes that Innopolis is truly the city of the future. Honestly, not being an architect, it was difficult for us to even describe what we saw. The building of Innopolis University impresses, surprises, makes you doubt whether you are "decoding" the idea of ​​its creators correctly. Technologies are also amazing, in some residential buildings there is Face ID - a scanner and a fingerprint of residents. "Smart" meters in apartments are designed to make life easier for a person, and "smart" lighting of streets and public spaces is for city administrations. A lot of greenery, lawns and open space. So, IT people, tortured by a sedentary lifestyle, have places for sports, relaxation, active recreation with family and friends. They even envied a little and took it into service.
The events also left the most positive impressions. We managed to listen to many useful reports, communicate with speakers, organizers and guests in a friendly and relaxed atmosphere of this wonder city. Thanks to the organizers for the opportunity to be a part of such a large-scale project. Thanks to each of you, it was you who made this conference atmospheric and bright!