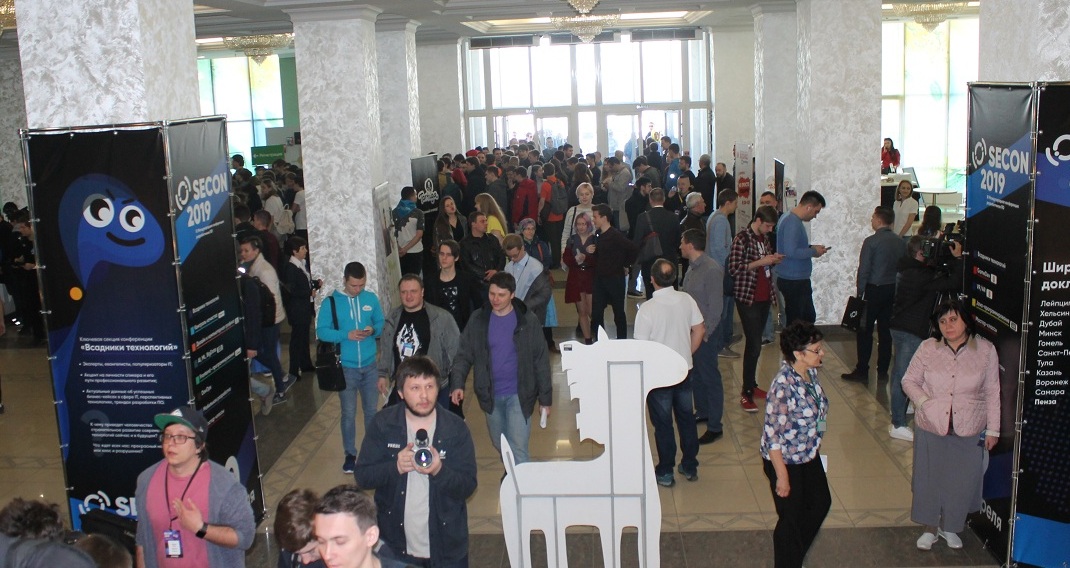 Rosoperator at Secon 2019
Rosoperator's projects were also presented at the event, such as CRS, Information Technology Development Fund "FRIT", Lost&Found service of the city "PoNa" and information and analytical portal "Penza-Online"
Besides the wonders of technological thought, which was publicly available, there were many different ways to communicate and train for participants: from lectures, round-table and plenary meetings to master classes, meetups and networking.
Speakers shared their stories from practice and talked about the scale and benefits of digitalization within a specific business unit.
For the first time, the two-day SECON program was fully dedicated to development. The conference program included reports in such sections as "Front-end development", "Databases", "VR / AR", "Project management", "GameDev", "Java programming", "AI", "ML", "BigData" (artificial intelligence, machine learning), "Development of mobile-based applications", "Quality Control", "StartUps" and different master classes. For just two days more than 70 reports in various sections was planned at SECON.
In concluding of the conference Oleg Zvonov (the chairman of "Rosoperator") said:
"Now there is a tendency to specialize - there was a tendency towards universality at one time, but today we are looking for specific solutions for specific problems. But digitalization cannot be stopped. Technologies are changing, but they should help, improve and ease the lives of people as well as optimize business processes. Together we can find the best solutions for all of us."