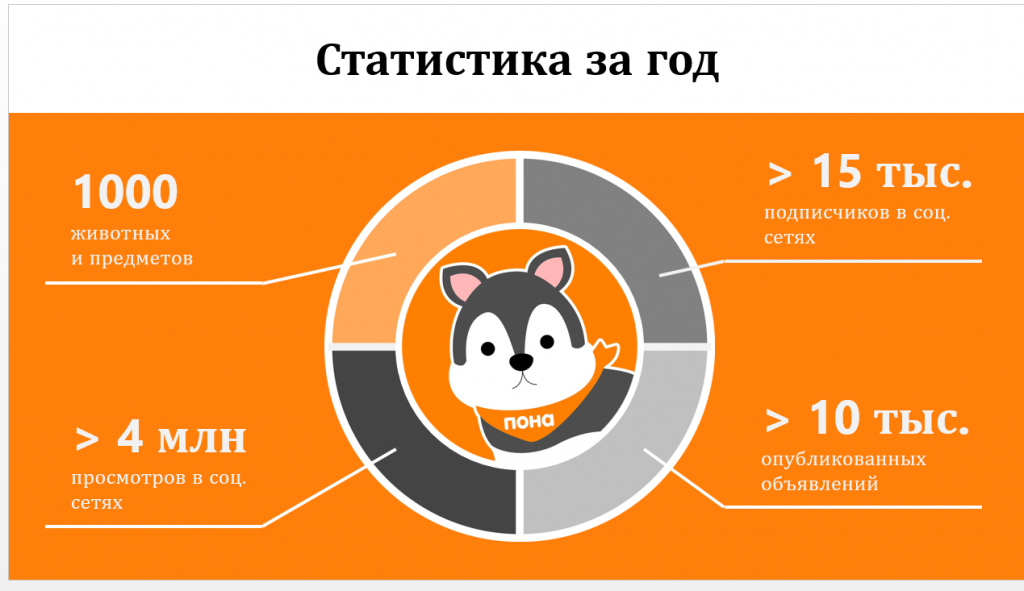 Federal startup
The presentation of Russia's first federal scale Internet-service "PoNa (Lost&Found)" was held in young people's center. It is an online platform that can bring together millions of people from all over the country.
It's almost impossible to find a loss without someone's help and our project "PoNa" pona1.ru is aimed precisely at solving this acute problem. You only need to spare a minute to use our service and post an announcement about the find or missing and thousands will hear about it and be able to help, which means that you will make at least one person in this world happier.
Very close and dear people came to the official presentation of the "PoNa" project.
This project was conceived and realized by "Rosoperator" one year ago and now is successfully working throughout the country.
One of the creators of the project, Pavel Denisyuk, said that "PoNa" is unique in itself. It does not require special material costs for maintenance, the organization of a warehouse for found items, and so on.
"Something similar exists in Europe too, but as a particular municipal entity. As for Russia, such kind of the project is the first one. Anyone with basic computer literacy skills is able to place an announcement in a couple of minutes. And then – attention! - his post will spread on the social networks. As a result, a lot of people will be able to see information about your loss or find."
"«PoNa» is, first of all, a social project. We invite all people who care to participate in it. Your role in this project may be different: from active posting of announcements to becoming our partner", - emphasizes the ideological inspirer of the project, the chairman of the cluster "Rosoperator" Oleg Zvonov.

"PoNa" is successfully working in 9 regions of our country now. Today we are looking for partners who are ready to work for their financial well-being and resource development.