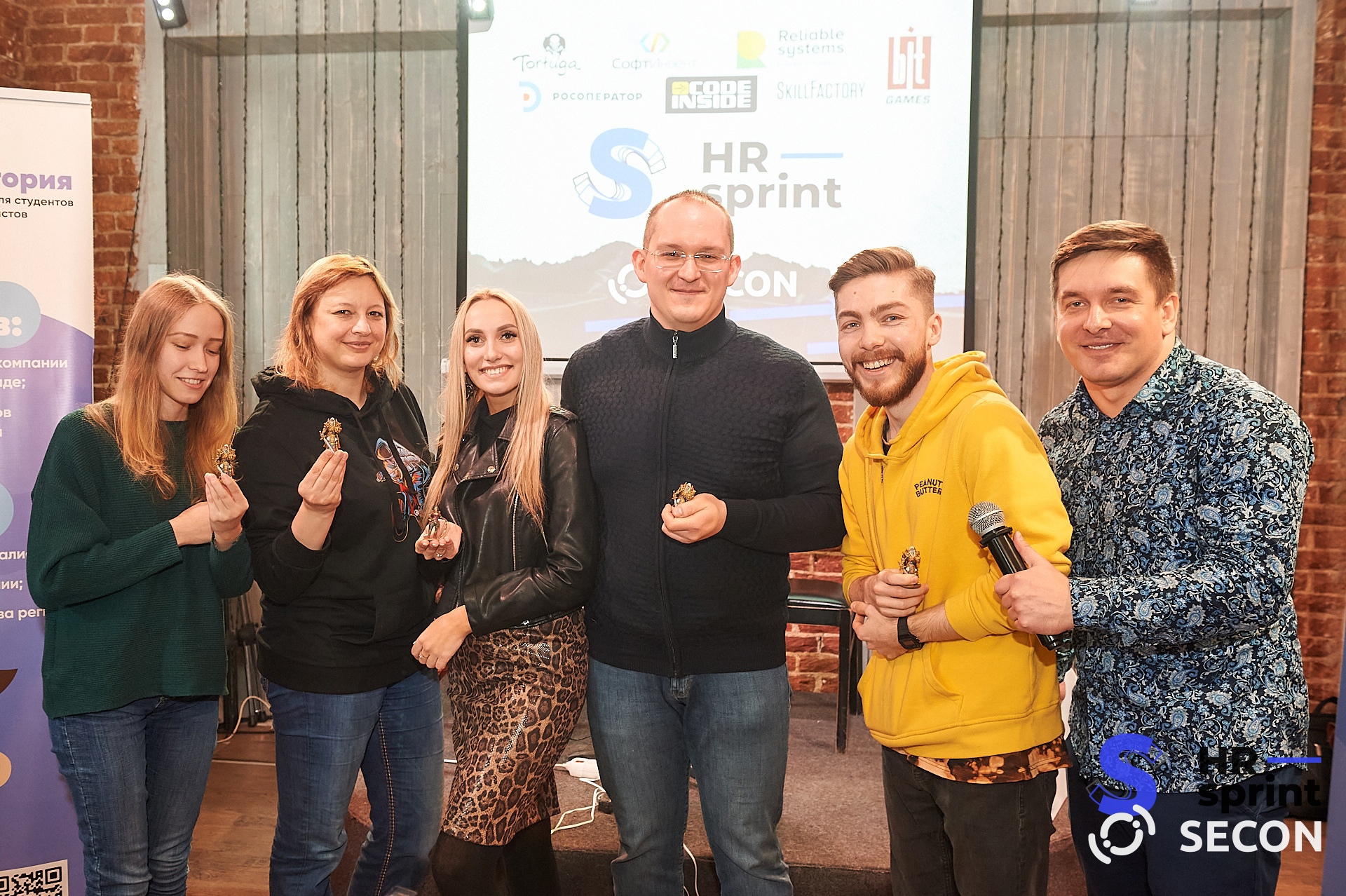 SECON.HR
Irina Skorikova, CEO of Russoft: "Events such as the HR sprint will sooner or later take off, but you have to wait"
Recently, an HR sprint (an intellectual game close to the quiz format) was held in Penza with the support of the companies of the SECON Association.
6 teams fought for the victory, two of which became the best and received prizes. Among them are representatives of Russoft. The company is engaged in individual website development (the main task is for the portal to have a convenient structure and functional design), web design, testing, etc. The guys were able to take second place and receive memorable prizes.
What is the essence of an IT game? In an HR sprint, the facilitator asks questions, and the teams respond to speed (who is faster) and earn points. The game was played in three rounds: 2 semi-finals (among different teams) and the final (teams-winners of the semi-finals played).
⠀ The questions were of three formats:
- technical, on knowledge of the IT sphere (Is the effect of a pesticide in testing? Answer: This is the effect at which, with regular running of test scenarios, errors cease to be found);
- on logic and general outlook (How many pairs of animals did Moses take to the ark? Answer: Not at all. Noah collected animals);
- about the participating companies (What is the maximum number of IT companies included in the cluster of ISPC "Rosoperator"? Answer: 19).
In the intervals between rounds, the participants talked with colleagues (after the 2020 year, many missed live informal communication), and students could find out about open vacancies that are now available in Penza IT companies.
- HR sprint is a new format for Penza. I can say that such meetings of employers with potential employees are aimed at the long term. People get to know the IT companies of Penza, and one day they come to the thought: "I want to find / change a job, and they already have a red light in their head:" Oh, and I already know the IT company, I'll go there ". I think such events have their right to exist, they will shoot sooner or later, but we have to wait, - summed up the general director of the development company Russoft LLC Irina Skorikova.