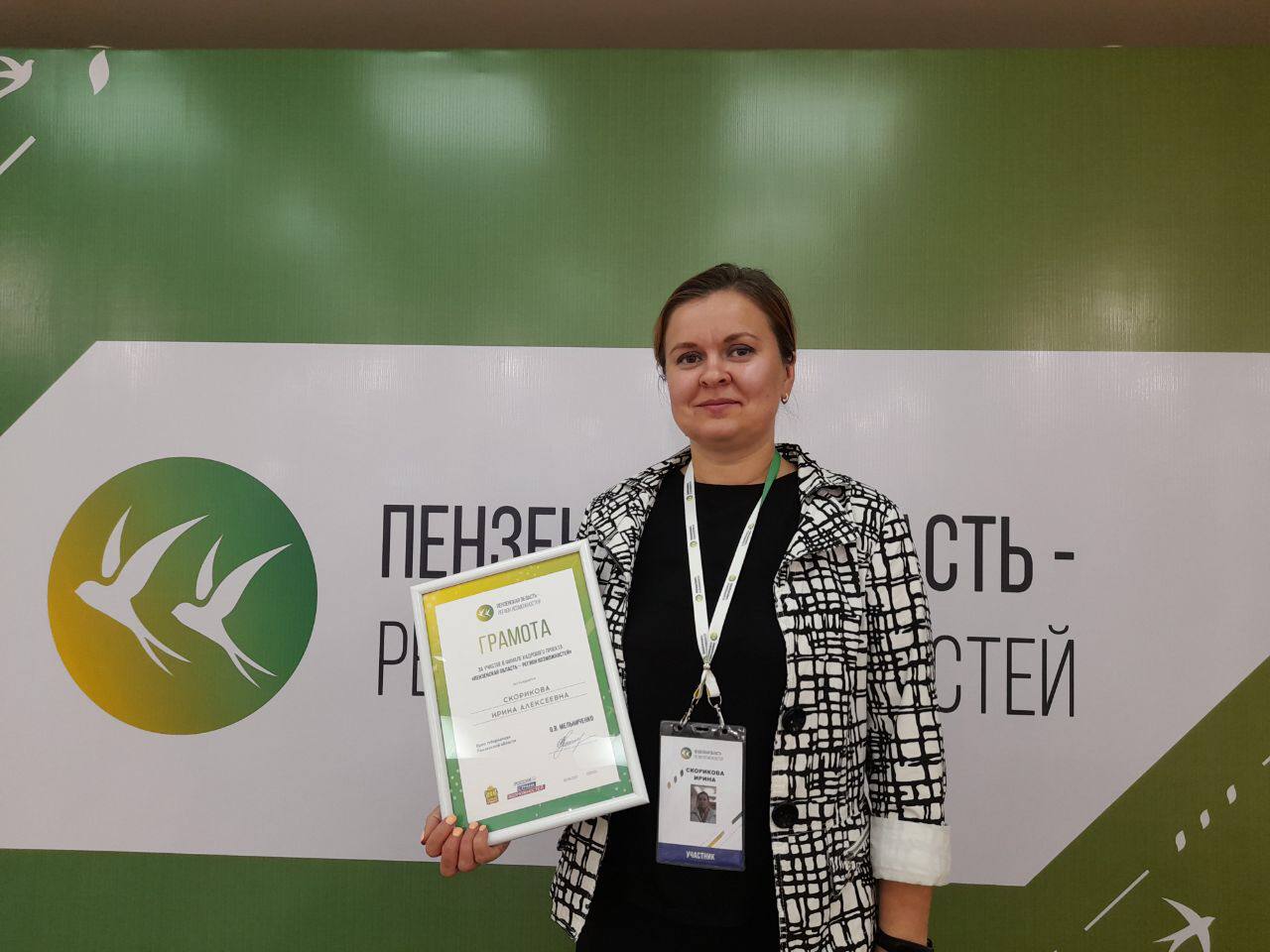 We are in the final!
The project is being implemented by the Government of the Penza region with the aim of identifying and promoting promising managers who are ready to work in the interests of the development of the Penza region, with the support of the ANO "Russia - the country of opportunities".
The final stage of the personnel project "Penza Region - a Region of Opportunities" started in the library named after M.Yu. Lermontov on Tuesday, September 7. 4402 people were announced, only 222 participants made it to the final.
Among them is our General Director Irina Skorikova. Irina brilliantly passed the final stage and showed an excellent, high level of competence. We are proud of our team and are confident in the level of knowledge of our employees! Irina shared her impressions about the event and her point of view regarding participation in it in the interview:
"I decided to register for this project after participating in the Leaders of Russia competition. Testing then showed that I did a good job, however, I did not manage to reach the final, but then I was not upset and continued to develop, became more confident in myself. At the moment, my team and I are solving issues in the field of informatization in our city. I wanted even more development in the management sphere, which prompted me to try my hand at this project, "she said.
Speaking about her expectations from the project, Irina Skorikova stressed that she relies on experience and a correct assessment of her skills and knowledge. "First of all, I look forward to exchange of experience and joint activities after the project. I think many participants understand that communication outside the project should not end. We should work together intensively on the challenges facing the region now. We need new ideas and their implementation, "she added.
According to the participant, concerned citizens should be interested in such personnel projects. "I want to live in my hometown, develop it and take actions that would help our region flourish in many ways. Therefore, it is important now to declare about yourself, about your capabilities, as well as about what benefits you can bring. Our region needs fresh ideas and talented people, "said Irina Skorikova